I always intend to blog more about my school visits. I never remember to take photos myself, but often times the coordinator will send me some pictures after the fact and I'm always grateful. And then I don't do anything with them!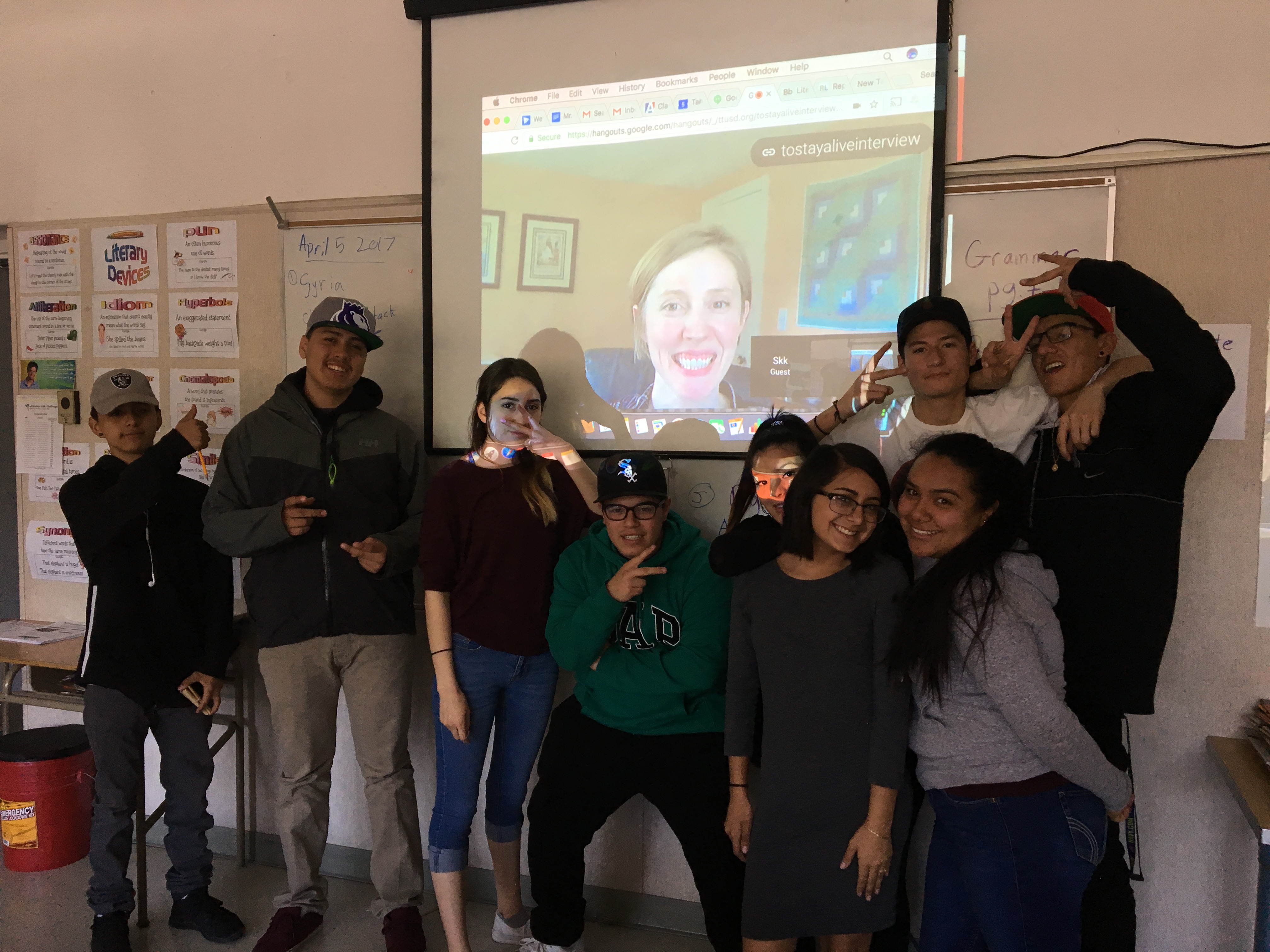 Today I'm changing that. Earlier this month I had the pleasure of skyping with two classrooms who'd read To Stay Alive. This was a special skype session for me because the high school was in Truckee, California. (Right by Donner Lake!) They read the book and took a field trip to the state park and had really great questions for me.
Thank you, Mr. McAlindin, for arranging this great visit and also for sending along the photo. Your class was lots of fun!
Teachers:
I do free 20 minute Q&As with classrooms who've read one of my books. Contact me if you're interested.